we apologise for all the current blank spaces, but keep watching.
Meetings and Membership details
Club motto:
To be happy in this world, you must have
a little country where you don't live.
(Edward Beal)
Club mascot:
Jack the station cat.
View Jack's website by clicking here
---
Club officials, 2023-2024
President Vacant
Chairman - Mr A Airey
Vice chairman - Mr P Shaw
Treasurer - Mr F J Cook
Secretary - Mr Nigel Smith
Non Executive Officials
Martin Wild - Exhibition Organiser
- Webmaster
Committee
All FULL members form the Club Committee
---
Meetings and membership
Our regular meeting times are Tuesday and Thursday from 7.30 pm, usually with a break for refreshments at 8.45 pm. Membership of the club comes in two categories - full and associate. Subscriptions are currently £104 per year for Full members payable at a minimum rate of £2.00 every week (attending or not), while Associates pay £2 per visit, (subject to a 26 visit limit per membership year). Full members may be issued with a key to the clubhouse after 3 months satisfactory membership and may use the facilities at any time. (A deposit is required for cutting costs, returnable on surrender of Keys). Full members may apply for Layout space (subject to availability and approval) after Twelve months satisfactory membership.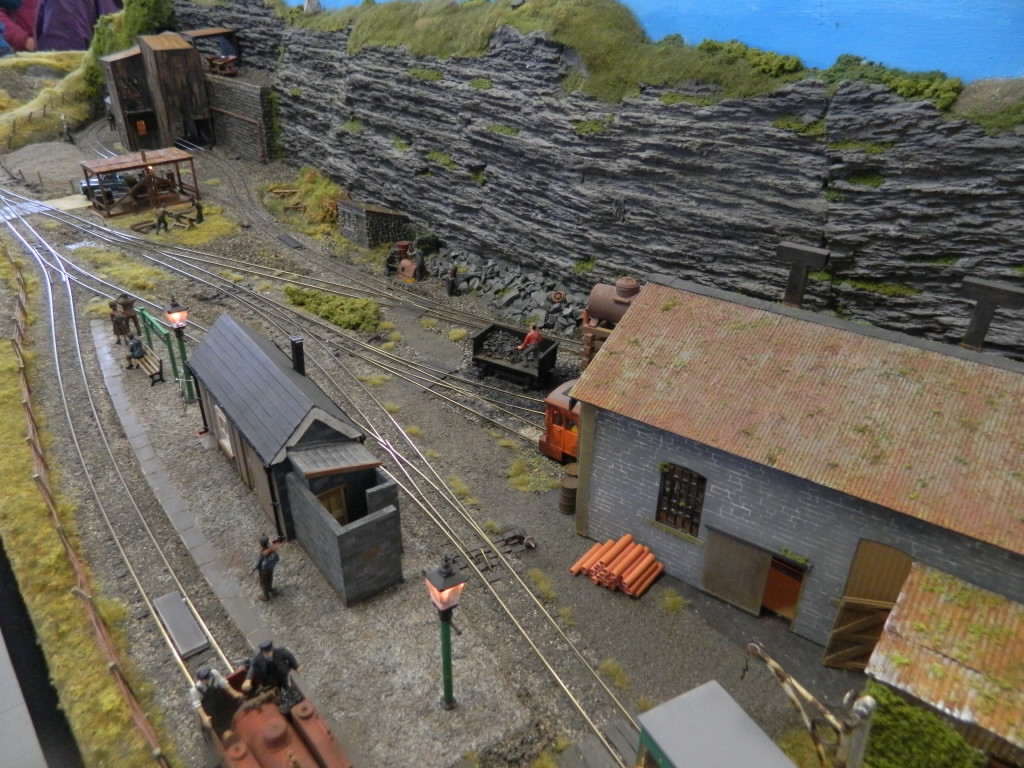 New Pandora & Geirionydd Tramway
---
Interested in joining us?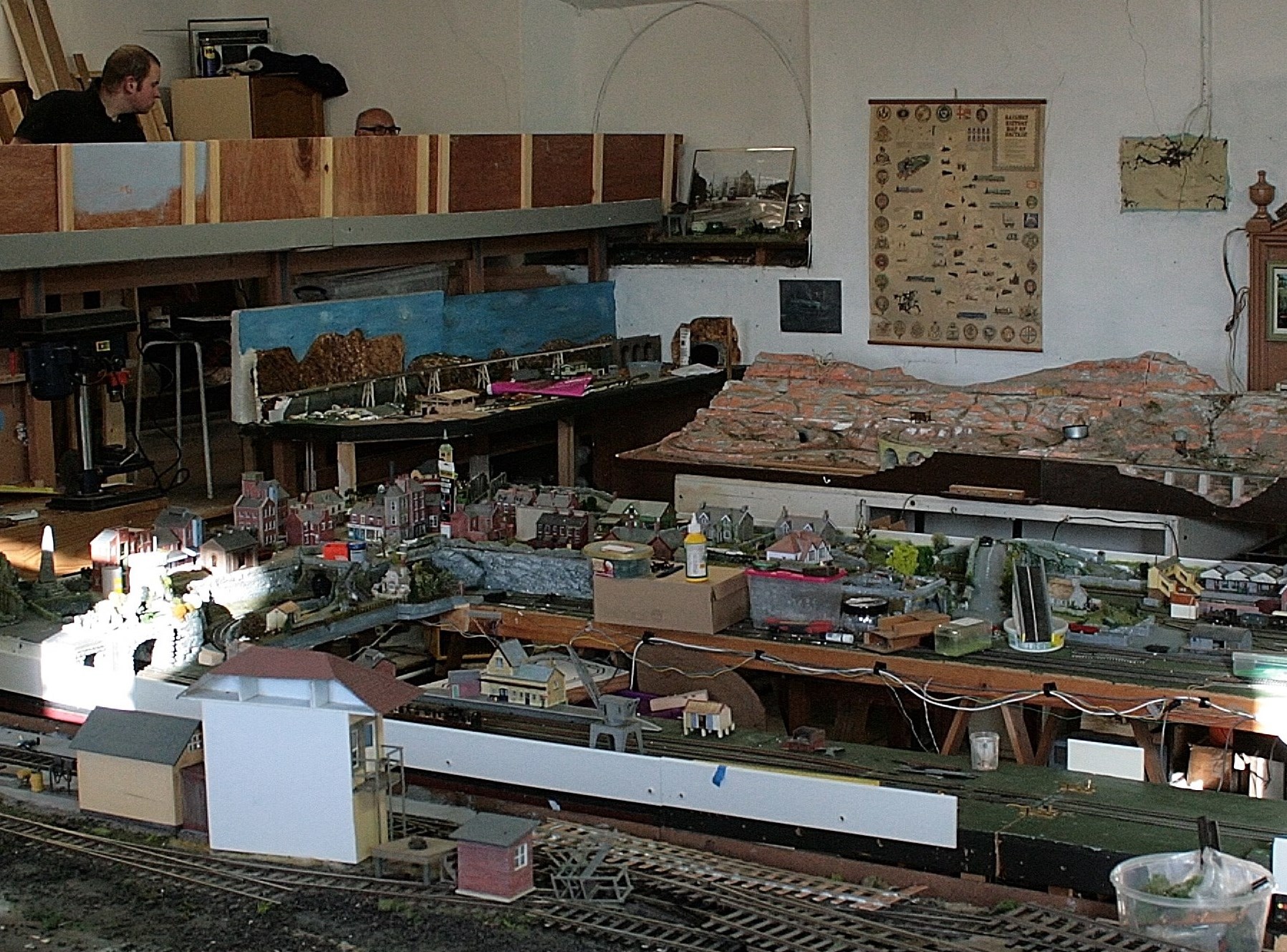 Part of the upstairs modelling area. 4 layouts in view, some with work in progress.
Club practice is that, if you are interested, contact the Chairman, Mr A Airey on 01745 852241. Arrange with him to come along and see what is going on, how you can pursue your enthusiasm and how you can further the aims of the club. You may visit for upto 6 weeks, after which you will be expected to decide if you wish to become a member.
All applications for membership are reviewed by the committee in the light of the above.
Part of the downstairs modelling area. Club layouts 'Abergele' OO, in background, and 'Clwydsville' 'N' in foreground.
In the centre is the O gauge 3 Rail group's layout, whilst on the left can be seen part of 'LLamados', the O gauge (2 rail) layout
belonging to members Dave Beard and Dave Jones
---
News and Events